Meetings are held on the last Wednesday of every month.
View our:
Downloads
Downloads from previous meetings are available from our SkyDrive or on SlideShare.

Next meeting
Stay tuned for more meetings in the second half of 2011. 
SBTUG in 2011
We're taking a little break – and will likely return for more special meetings in the second half of 2011.
Previous meetings
Wednesday 24 November 2011 – Funding for Business
In our first session, Niki Scevak from Startmate covered some of the options for startups and businesses to raise capital.
Note: Startmate have a Program for mentoring and providing seed funding to new businesses.
About Niki:
Niki Scevak is the founder of Homethinking and a mentor with Startmate.
Lessons Learned Raising $1M in Funding
After the pizza Nick Holmes a Court detailed the journey he's had getting funding for his startup: BuzzNumbers.
Austrade EMDG Grant
After Niki's session, Craig Bailey briefly discussed the Austrade EMDG Grant (application forms can be downloaded here) and how businesses that are exporting overseas can take advantage of it.
To finish the night Catherine Eibner covered some of the awesome that is the BizSpark program.
Wednesday 27 October 2010 – Silverlight for Business. Prototyping.
Silverlight for Business
In our first session, Chris Anderson covered the following:
– What is Silverlight?
– What are the benefits of using Silverlight?
– Is Silverlight suitable for business applications?
– When should I use Silverlight over WPF?
– Silverlight vs Flash vs HTML5
– Running Silverlight outside the browser (OOB)
– Breaking out of the sandbox to interact with Microsoft Office applications
– Silverlight in Windows Phone 7
– Microsoft Lightswitch (generates Silverlight applications)
– Using Silverlight with Sharepoint
– Interacting with data in Silverlight applications with Pivot Viewer
About Chris Anderson:
Chris Anderson has been a professional developer for over a decade, specializing in building desktop, web, and mobile business applications using Microsoft technologies for industries as wide ranging as accounting, property valuation, mining, the fresh produce industry, logistics, field services, sales, and construction. Now running his own business he has turned to Silverlight as the ideal new technology for developing and deploying business applications. Chris is the author of two books – Professional Visual Studio 2010 for Wrox (as a co-author), and Pro Business Applications with Silverlight 4 (for Apress).
Prototyping with Sketchflow and Balsamiq
After the pizza break, Jodie Miners discussed her experiences with using Sketchflow for prototyping, and comparing it to Balsamiq.
Jodie outlined the reasons for using one over the other based on your scenario, plus discuss some of the issues she has encountered using Sketchflow.
Sketchflow can be a complicated tool with a big learning curve for non-developers. This session will give guidance as to where it is best utilised.
About Jodie Miners:
Jodie Miners is a Sydney based business analyst specialising in helping businesses to get the most out of the technology they use. In particular she loves working with Microsoft Products like SharePoint, SQL Server, CRM and Office, and integrating the systems to fit the business.
Wednesday 29 September – Annual CMS Smackdown
Our annual CMS Smackdown compared the popular Web CMS options, including WordPress, Drupal, Squiz, Business Catalyst, Elcom, SharePoint and a whole bunch more. What's new and improved. What's great for business. What's right for you. Wednesday 25 August 2010
No meeting – we'll be up at TechEd 2010 on the Gold Coast
Note: we had previously advised that this would be our CMS Smackdown night – however we have postponed that until next month. See next point.
Wednesday 28 July 2010 – SQL Server 2008 R2 Business Benefits + Visual Studio IDE Productivity
An overview of the business benefits of SQL Server 2008 R2 presented by Victor Isakov. Predominantly high level and looking at how businesses are using the new features in R2.
Justin King will be taking us through more than 50 tips for improving productivity in Visual Studio.
Wednesday 30 June 2010 – Augmented Reality, plus What's New in Bing
Gary Hayes took us through the fast changing technology innovation in the Augmented Reality space. With a focus on the business benefits, both for businesses looking to use AR, and those keen to develop AR apps, this session was invaluable as guidance for technology companies.
Mark Vozzo opened our eyes to some of the new stuff in Bing that isn't yet well known. Mark Vozzo from Microsoft's Digital Marketing Team will be providing a demo of some of the cool things inside Bing that you may not be aware of such as:
Wikipedia integration
Wolfram Alpha integration
Image Search (infinite scroll & filtering capabilities)
Visual Search
The 'new' Bing Maps
Photosynth integration within Maps
Street side photos (How Microsoft is integrating with User Generated Content from Flicker)
Wednesday 26 May 2010 – Accounting and Freelance Tools Smackdown
Facebook & Privacy
We'll be having a mini-presentation at the start to clarify the recent Facebook enhancements, including the Graph API and the associated social plug-ins. We'll cover how these change affect your privacy and what options you have for limiting how your activity is tracked.
Accounting and Freelance Tools Smackdown

Are you a freelance or small business owner trying to get all your book-keeping, accounting, online invoicing and time-tracking processes in order?
We took a quick look at some of the main book-keeping, accounting and online invoicing tools on the market including: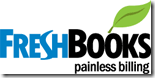 Here's the agenda we had on the night:

5:45pm – Doors open
6:00pm – Welcome & Intro – Craig Bailey
6:15pm – Tech News – Nick Rayner
6:30pm – Facebook Privacy – Jodie Miners
6:45pm – Saasu – Marc Lehmann (Saasu CEO)
7:00pm – Xero – Sara Goepel (Xero Product Manager)
7:15pm – Pizza Break
7:45pm – Shoeboxed – Tobbi Walter (Shoeboxed CFO)
8:00pm – MYOB Live Accounts – Tim Molloy (MYOB Online – General Manager)
8:00pm – Freshbooks – Craig Bailey (Freshbooks – User & Fan :-)
8:30pm – Panel session for Q+A & Audience Suggestions
9:00pm – Finish
For the panel session at the end we allocated 30 minutes for questions and audience participation.
Some of the other products that we be mentioned (in passing) includes: WorkingPoint, Zoho, My Intervals, ProWorkFlow, WorkFlowMax, MinuteDock, BankLink, FreeAgent, ofuz, ExpenseCloud, Unleashed and OpenAir.
Wednesday 28 April 2010 – How Do We Make Technology Sexy?
Session 1: Making Technology Sexy: Matt Moore took us through a series of insights into improving the use of technology by people. Starting from a possibly controversial premise Matt considered the basics of interaction design, finishing with a discussion of enterprise software and considering why it often results in the poor 'unsexy' outcomes.
Session 2: SharePoint 2010 Prep: With the SharePoint 2010 release just around the corner, now's the time to start making decisions about your SharePoint strategy. In this session Kathy Hughes provided an overview of the main considerations and business benefits for companies who are moving to SharePoint 2010.
Wednesday 31 March 2010 – Vendor Management
Are you having problems dealing with a vendor or service provider? 
At this meeting two battle hardened speakers shared advice, war stories and strategies for dealing with, managing and being a vendor. We learnt the main risks, how to mitigate them, and tips for successful projects. Included a panel session at the end for Q+A and audience interaction.
5:45pm – Doors opened
6:00pm – Welcome and Intro (Craig Bailey | @craigbailey)
6:15pm – Tech News (Nick Rayner | @aussienick)
6:30pm – Managing Vendors (Andrew Cohen | @TheLoudestVoice)
7:00pm – Being a Vendor (Richard Banks | @rbanks54)
7:30pm – Pizza Break
7:50pm – Q+A Panel Session (with both speakers)
8:30pm – Finish
Wednesday 24 February 2010 – WordPress for Business
We took an in-depth look at WordPress for business.
Five expert speakers covered the following aspects of using WordPress in your business:
WordPress as a CMS – including customisation and integration with other platforms
WordPress for Blogging – how to maximise the blogging aspects
WordPress SEO – covering the core SEO activities to ensure your site is optimised
WordPress hosting – recommendations for the best and easiest ways to host
WordPress customisation – tips, tricks and gotchas, including themes and styling
We covered the top WordPress Plug-ins – a rundown of the most useful plugins to use in WordPress, tips, tricks and gotchas, plus an opportunity to network with WordPress experts.
Here's the agenda from the night:
5:45pm – Doors open
6:00pm – Welcome and Intro (Craig Bailey)
6:15pm – Tech News (Nick Rayner)
6:30pm – Intro to WordPress for Business (Craig Bailey)
6:50pm – eCommerce in WordPress (Tony Cosentino)
7:15pm – WordPress Performance (Jeff Waugh)
7:35pm – Pizza break + networking
8:00pm – WordPress Search Engine Optimisation (SEO) (Kristin Rohan & Craig Bailey)
8:20pm – WordPress in Business case study (Steve Wilson)
8:35pm – WordPress Customisation (Jodie Miners)
8:50pm – Massive Q+A Panel session (with all speakers)
9:15pm – Finish – feel free to hang around and network
Most of the sessions included a case study of a business site based on WordPress, plus details of recommended plugins, hosting and themes. We'll also be highlighting WordPress resources you can use, tips & tricks and potential issues to be avoided.
Wednesday 27 January 2010 – Microsoft Commerce Server 2009
Building a multi-channel e-Commerce Solution with Microsoft Commerce Server 2009
Microsoft Commerce Server 2009/2009R2 powerful comprehensive e-commerce solutions for B2C (business-to-consumer), B2B (business-to-business) and B2X scenarios (combining B2C and B2B). It provides a reduce time to market by providing the key tools and components required to get a solution off the ground – whilst remaining extensible enough to integrate into third party systems, such as CRM, ERP, and other LOB systems.
This session will cover an introduction to the server platform – explaining its 5 core areas, and a high level overview of its API for extensibility. The session will also feature some case studies, and application examples around the deploy of Commerce Server.
Presented by Lewis Benge and Ducas Francis:
Lewis is a technology consultant with Orchard Marketing, Sydney. He specialises in solution architecture with Microsoft technology. Having worked in ICT for nearly 9 years, both in the UK, and Australia his skillset comprises primarily of SharePoint and ASP.NET with a niche skillset in Microsoft Commerce Server, although he has knowledge of various other Microsoft Platforms. He is a Microsoft Technology Specialist covering MOSS and has developed and deployed solutions in both an intranet and internet environment, he is now a regular participant in the Australian development and Microsoft online community, providing guidance, support, and evangelism whenever he can.
Ducas is a Senior Consultant with Readify. Throughout his career he has claimed to be a software generalist, allowing all species and breeds of technologies, patterns and methodologies to slowly seep through his cranium. Over the past couple years he has been involved in building the internet retail solution for the largest e-commerce retailer in Australia using Microsoft technologies such as Commerce Server. During this time, Ducas has also assisted other Australian retailers by guiding, scoping and building their online solutions using the same key technologies while attempting to contribute the lessons he has learnt to the community.
The New Efficiency presented by James McCutcheon
What is 'The New Efficiency'? It is about how IT can help you to 'with less do more.' The focus of this launch is to outline products that offer more effective solutions for lowering costs and helping your business including Windows 7®, Windows Server® 2008 R2, Microsoft Exchange Server® 2010, Forefront Security as well as System Center.
Wednesday 25 November 2009 – Social Networking
Social Networking, Social Media and business benefits with Laurel Papworth (@silkcharm). It had been almost 18 months since our last presentation on Social Media and Social Networking. This meeting took a look at how things have changed, whether there are more (or less!) business benefits and how to best make use of them. 
With special thanks to Kristin Rohan and SassySEO.com (@TheSassySEO) who co-sponsored the night. Thanks heaps Kristin!
Wednesday 28 October 2009 – SharePoint 2010 Fest!
SharePoint Server 2010 Extravaganza – Kathy Hughes and Aaron Saikovski discussed the new features of Microsoft's upcoming SharePoint 2010. This was a huge night, and one of the first (if not the first!) public demonstrations of SharePoint 2010 in Australia!
Plus there was an overview of the Office 2010 suite by Alistair Speirs, with a particular focus on SharePoint integration.
And Jamie Hutchins gave an overview of Visio 2010 Services with SharePoint integration.
Wednesday 30 September 2009 – SEO, Automated Web Testing
SEO for Business – A Beginner's Guide
Kristin Rohan of SassySEO.com took us through Search Engine Optimisation (SEO). Presentation available here.
Her session explained the basics of SEO (Search Engine Optimisation), why it's relevant, and what tactics could be used internally on your website (and externally) to help potential customers & prospects find your site. Kristin also discussed the importance of building & optimising your site using "white hat" techniques and dispel the myths & guarantees of successful rankings. The session included a brief overview of Social Media (like Twitter & Facebook) and how it can improve your website's visibility and strengthen your company/personal brand.
Kristin has more than 16 years of Marketing, Media, Sales & Publishing experience, including three years doing Search Engine & Website Optimisation.
Automated Web Testing with Selenium
Tatham Oddie gave an overview of where software testing fits in the business process, including unit testing, regression testing, load testing, system testing etc and how to implement them in your scenario.
Jodie Miners then outlined her recent experiences using Selenium for Automated Web Testing. Selenium is an open source web testing framework that can be used by businesses (and developers of course!) to improve the accuracy and efficiency of their web testing efforts. Jodie detailed some quick wins using Selenium as well as how to take it to extremes!
Here's the agenda from the night:
6:00pm : Welcome + News (Nick Rayner, Craig Bailey) 
6:30pm : SEO for Business (Kristin Rohan from SassySEO)
7:30pm : Pizza
7:45pm : Software Testing with Selenium: Jodie Miners and Tatham Oddie
8:30pm : Finish
Wednesday 26 August 2009
Virtualization Smackdown : Attendees came along and saw the pros and cons of various virtualisation technologies from a lively bunch of speakers.
The format of the meeting was 5 mini-presentations. Each presentation was delivered by an expert in that particular technology, and focused on the pros and cons of that particular technology to business users and software developers.
There was a panel session at the end where attendees asked questions of all the speakers.
The aim was for attendees to leave with the following:
An appreciation for just how beneficial virtualisation is
An understanding of the benefits of each of the main players
The ability to investigate and use one of the technologies in their business
Here's the awesome line-up from the night:
VMware ESX Server : Steven Gross (Product Manager, Asia Pacific, VMware)
VMware Workstation: Kathy Hughes (Microsoft MVP)
Hyper-V + Microsoft strategy : Jeff Alexander (Microsoft IT Pro Evangelist)
XenServer + Citrix strategy: Dino Soepono and Scott Lindsay from Citrix (Citrix)
Virtual PC + Virtual Server: Nick Rayner
Wednesday 29 July 2009
Customer Relationship Management (CRM) for Business
Leon Tribe gave us a high-level overview of the various CRM options available to business.
6:00pm : News
6:30pm : CRM for Business: Leon Tribe (@leontribe)
7:30pm : Pizza
7:45pm : 'Common Scenarios' Q+A: TBC
8:30pm : Finish
About Leon: Leon Tribe (@leontribe) is a business consultant who improves business processes through technology. He has been working with software for over ten years across a range of industries, consulting with businesses of all sizes. Leon was originally a quantum physicist but finds the problems of businesses much more challenging than the problems of the universe. If you have a problem that you think may be able to be solved with technology, Leon can probably help or knows someone who can.
Wednesday 24 June 2009
Visual Studio 2010, Google Wave, plus Managing Customer Feedback
We gained a high-level introduction to the productivity enhancements in Visual Studio 2010; An overview of Google Wave, Plus a review of various customer feedback options including UserVoice, GetSatisfaction, Fogbugz, Bugzilla and more.
6:00pm : News
6:30pm : Visual Studio 2010 Business Benefits: Andrew Coates (@coatsy)
7:30pm : Pizza
7:45pm : Handling Customer Feedback : Ewen Wallace (@CADbloke)
8:05pm : Google Wave Overview : Jodie Miners (@jodiem)
8:30pm : Finish
Andrew Coates took us through the business benefits of Visual Studio 2010, with a particular focus on the productivity enhancements coming.
Ewen Wallace covered his misadventures :-) in looking for a solution for developers to handle customer feedback. He'll be covering UserVoice.com, GetSatisfaction, Fogbugz, Bugzilla, Mantis and others.
Jodie Miners gave us an overview of what all this buzz about Google Wave is.
Wednesday 27 May 2009
Flash, Flex & Silverlight, plus Confluence Wiki
Come along and learn how to compare your RIA options (that's either Rich Internet Applications or Rich Interactive Applications depending on which definition you take), plus a look at SharePoint Wiki versus Confluence.
6:00pm : News
6:30pm : Flash, vs Flex vs Silverlight : Greg Harris
7:30pm : Pizza
7:45pm : SharePoint Wiki versus Confluence Wiki : Jodie Miners
8:45pm : Finish
Wednesday 29 April 2009
Office 2007 Night
We learnt how to take advantage of Office 2007 in your business. Included coverage of current and future Office 2007 technologies, plus SharePoint and even a little CRM.
6:00pm : News
6:30pm : Office 2007 – Overview of Business Benefits and Upcoming Features : Alistair Speirs
7:20pm : Microsoft CRM – 10 Minute Insight for Business : Josh Burgess
7:30pm : Pizza
7:45pm : Office 2007 and SharePoint – Benefits of Office Integration in SharePoint : Adam Cogan
8:45pm : Finish
Overview of Alistair's presentation:
Office 2007 represented some revolutionary changes to Office. File format support for open standards, managed code support for document customisations, enhanced server side integration and of course, that ribbony ribbon.  But is Office "done"? As business changes, so does the primary business tool. In this session, learn about the things that are keeping the Office team up at night. See some of the research prototypes from the Office Labs team and understand the key concepts underpinning them. Finally, understand what you can do now to help re-design your business processes and user habits to be future ready.
This session will be a pretty high level walkthrough of some of the Office Labs research, the direction the Office team is going and what users and organisations can do know to be ready to take advantage of the technologies when they come down the line. As such, it would suit developers, IT Pros, users and technology managers
Wednesday 25 March 2009
Windows 7 Night
We learnt about what you need to be considering with Windows 7 in your business.
6:00pm : News
6:30pm : Windows 7 – Overview of Consumer and Business Benefits : Nick Rayner
7:20pm : BizSpark – Benefits for Business : James McCutcheon
7:30pm : Windows 7 – Preparing your applications : Andrew Coates
8:30pm : Finish
We had a limited number of Windows 7 Beta DVDs to hand out too.
Plus we gave away some great prizes, including a copy of Visual Studio 2008 Standard and SQL Server 2008 Standard.
And everyone got a copy of WPF in a Box.
Here's a recap of the presentations:
Windows 7 Overview including the benefits to Consumers and Businesses
Nicholas Rayner (aka Aussienick) will provide a detailed overview of the upcoming release of Microsoft's latest Operating System, Windows 7. Nicholas will walk you through the Windows 7 public beta showing off some of the major new features including the User Interface, Windows Touch, Performance, Security & Manageability and integration with current Microsoft products and how these features benefit consumers and businesses as well as providing an overview of the Windows 7 SKUs.
If time permits Nicholas will also demonstrate Windows 7 touch on the HP Touchsmart TX2 Tablet PC with a chance for you to experience Windows 7 touch hands-on!
Windows 7 – Are You Ready?
Presented by Andrew Coates
Windows 7 is just around the corner and you can be sure that some of your users will have it on their machines as soon as they can. This session walks you through the things you need to be aware of as a software or web developer to make sure your application or site runs well under this new OS. The second part of the session will cover the things you can do to really make your applications shine by taking advantage of this broad platform.
Wednesday 25 February 2009
We had a special SBTUG meeting: CMS Smackdown
We had presentations on 5 different CMS systems, answering the question: Which one is best for your business?'
Here's the agenda from the night:
Downloads of the presentations are available from the SBTUG downloads folder.
Wednesday 28 January 2009
(Details here, Downloads TBC)
Business: SharePoint for Managers – Kathy Hughes
Technology: Overview of Windows 7, Multi-touch and Surface – Craig Bailey
(Details here, Downloads here)
Business: How to Network – Steve Herzberg
Technology: Content Management Systems – Craig Bailey