Who are we?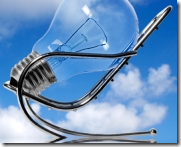 Whilst everyone is welcome to attend, the Sydney Business & Technology User Group is designed for senior developers, software managers and small business owners of software companies.
The group meets to discuss topics relating to the running of software businesses and software divisions in companies.
The aim of the group is to provide high level clarity on Microsoft technology, Microsoft products & tools, and issues relating to the running of a software division or company. Some example topics are outlined below.
The objective is to empower attendees to make informed decisions on technology choices, and key business development decisions.
Each meeting there are two sessions, one focusing on business issues (related to a software company), the other focusing on technology. Here are some talks planned for upcoming meetings.
Speaking at SBTUG
Would you like to speak at SBTUG? If so then please chat to us.
Business topics
Trademarks – why they are important and how to organise them
Intellectual Property (IP) – understanding the implications and knowing how to protect yours
Sales process – key skills in selling your services and products
Marketing – how to target your market and deliver proper marketing
PR – what is it and how do you go about organising a PR company
SEO & SEM – understanding Search Engine Optimisation and its variants
Insurance – what insurances do you need to organise and how to go about it economically
Virtual offices – how to use these in business (no matter your company size)
CRM options – why CRM is the big topic in business these days and how you can refine your process
Budgeting – proper budgeting for software divisions, including a breakdown of cost % appropriate for software development
R & D – what is it exactly and how can your business claim it legally
Web 2.0 – what is it exactly, and is it relevant to my business
Web 3.0 – a round up of all the different opinions on what Web 3.0 is and is relevant to
Project management – how to successfully manage software development projects and product development projects
Governance – a look at the responsibilities of software companies in Australia
Ethics in Software development – a discussion of ethics in software companies, what is right, what is wrong and what is in the grey
SaaS – understanding what the Software as a Service strategy is, how businesses should approach it and what traps it includes
Recruiting staff – a look at tips and tricks for hiring the best IT developers and managers for your business, plus how to make yourself more marketable
Technology topics
CRM systems – a look at the different CRM products available (focusing on Microsoft CRM)
Dynamics – what is it and how appropriate is it for your business
SQL Server 2005 – an overview of what SQL Server encompasses (including all the things like Service Broker that no one ever talks about) and the costs of using it in your business
SQL Server tools – an overview of the various tools such as SQL Data Dude
Team System and TFS – what is it, how can your developers use it and how much does it cost
VFP Sedna – what is it, what is its history and who will use it; outline the benefits of VFP and where it is appropriate
WCF, WF, BizTalk – what are connected systems, where do they fit in your company's strategy, costs involved and benefits to be gained
BPI & BPM – understanding how BPM fits with BPI and what they provide to businesses, a look at the main toolsets available and how to choose between them
Live services – an attempt at understanding all the different Windows Live, Office Live and other Live product offerings, where they are appropriate, costs, etc
Small Business Server & Home Server – a look at these products, with high level feature set discussion, relevance to larger companies, costs, licensing
WSS, SharePoint and MOSS – provide clarity on what is in each, costs involved, where they are applicable, what developer skills are required
WPF – what is it and when should it be used, what tools are there to help with development
Silverlight – what is it and what does it compete with from other companies, why and where should it be considered, costs
Software + Services – a look at how Microsoft is embracing the SaaS paradigm, and how software companies can benefit
Business Intelligence – a roundup of the most common tools and products for achieving business intelligence
Please feel free to suggest topics you'd like to learn more about by contacting Craig Bailey.
Aims
The sessions do NOT aim to be in-depth technically, rather they are higher level to give managers and senior developers an understanding of all the different technologies so they can make informed decisions.
For in depth technical sessions there are already many user groups and other events meeting this need.
However, it is expected that the sessions will include live demos of the products (eg a talk on SQL Server would have to include a fair chunk of the talk showing the tool, its different components and features, but stop before showing the explicit commands for setting security roles etc).